Chiropractic Care
At
Integrity Health and Wellness of Columbus
, we're all about natural health care focused on you. With our holistic approach, we treat your whole body, not just your symptoms. Helping you reach an optimal level of health and well-being is our goal.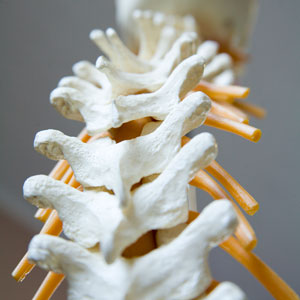 Addressing Your Concerns
When new patients come in for a consultation, Dr. Eric explains that chiropractic addresses subluxations in their spine. There are two issues—misalignment, when vertebrae are out of place, and fixation, when a segment of the spine is stuck. Failure to correct these issues causes stress in the body and a loss of function in related areas.
When neurological function is compromised, it affects every part of your body. An important part of your physical assessment are the INSiGHT™ scans. The primary goal of scanning is to detect hidden patterns of damaging stress, track changes and improvements.
This technology allows us to have a comprehensive picture of what's going on in your body. From anxiety to areas of muscle weakness, and even heart activity, the scans help us create a plan that works for you!
New Patients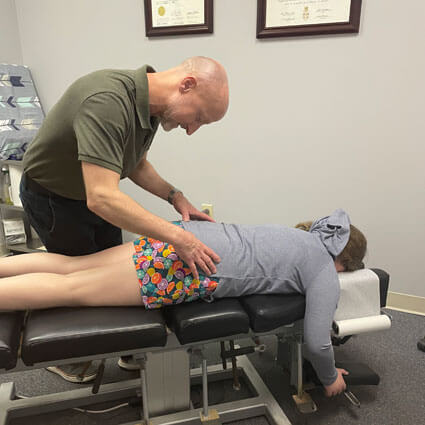 Techniques and Benefits For You
Dr. Eric uses several techniques, based on your scans, to provide you with the relief you need. His primary form of treatment is manual adjustment, which he modifies to meet each patient's tolerance level.
In general, Dr. Eric is very gentle, using mainly Diversified and Thompson Drop techniques for his adjustments. He may use the Activator® tool to provide a light pulse, which works well with children and elderly patients. Electrical stimulation therapy may be used on affected muscles in conjunction with chiropractic care.
Chiropractic adjustments have many benefits, including reducing stress and anxiety, fewer headaches, and better sleep. Infants and children may experience improvements with colic, behavioral issues, acid reflux, and constipation.
Whatever technique is used, chiropractic care will address the source of your problem and give you the results you have been seeking.
Ready to Take the Next Step?
Contact us today to make an appointment and get started. We'd love to speak with you!
---
Chiropractic Care | (614) 865-1999